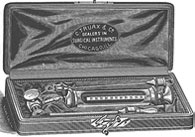 The Mechanics of Surgery (1899) Charles Truax
$155.00
The most authoritative source on surgical instruments of apparatus of its day, Truax's encyclopedic work describes and depicts virtually the entire range of instrumentation employed in the surgical and medical practice at the turn of the century. An essential tool for collectors, with a new illustrated historical introduction.
With a new introduction by James M. Edmonson, PhD
Limited to 1000 copies. 45, 1024pp. 2381 illus. 6 1/8" × 9 1/2". Cloth, acid-free paper. ISBN 0-930405-01-3. Norman Surgery Series No. 1. NP10904.
» Skip to: About the Editor | Reviews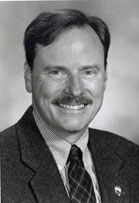 About the Editors
James M. Edmonson, PhD, is Curator of the Dittrick Museum of Medical History and teaches the history of medicine at the School of Medicine of Case Western Reserve University. A graduate of the College of Wooster, he received an MA and PhD in the history of technology at the University of Delaware. While at Delaware he was a Hagley Fellow and a Fulbright-Hays Fellow in Paris, France, and his dissertation, From mécanicien to ingenieur: Technical Education and the Machine Building Industry in Nineteenth Century France (Garland Publishing, 1986) received the Sypherd Prize for outstanding dissertation in the humanities. Since becoming Curator at the Dittrick Museum he has written on medical museology, the impact of asepsis upon surgical instrumentation, endoscopy, and medical patents. His publications other than American Surgical Instruments include Nineteenth Century Surgical Instruments: A Catalogue of the Gustav Weber Collection at the Howard Dittrick Museum of Historical Medicine (1986) and introductions for the following reprint editions from Norman Publishing of San Francisco: Charles Truax, The Mechanics of Surgery (1899) (1988); George Tiemann and Company, The Centennial Edition of American Armamentarium Chirurgicum (1889) (1989); and Surgical and Dental Instrument Catalogues from the Civil War Era: Snowden and Brother (1860) and John Weiss and Son (1863) (1997).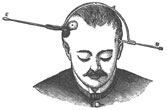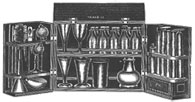 Reviews
"…[a] superb reference.…"
—From The Bulletin of the History of Medicine 62(1988): 645–647.
---
This reprinted reference book is much more than Chicago-based Truax Green & Co.'s surgical instrument catalogue for 1899 (prices are not given). It starts with a brief history of the evolution of surgical instruments and proceeds to describe their manufacture and their care. Thereafter the book follows the familiar modern instrument catalogue format, but with better illustrations, and notes of the instruments' use. Because Truax Green & Co. both manufactured and imported (from Europe) the book shows a cross section of almost all the instruments in world use at the end of the nineteenth century. The lists of instruments required for each set-piece operation would have made the original invaluable to the theatre sister or scrub-nurse of the time. Today's theatre sisters would enjoy and learn from it, but its great value today is to those who collect surgical instruments or who curate collections.
Dr Edmonson is the Curator of the Dittrick Museum of Medical History in Cleveland, and his introduction to Truax's magnum opus is wide reaching and well documented. He defines the practical difficulties which Truax overcame and points out (p. ix) that currently "The most obvious and universal use of Truax's work will be in accurate identification and proper naming of instruments, which continue to challenge even the most knowledgeable of collectors. It is worth noting that many forms of surgical instruments enjoyed remarkable longevity, remaining in vogue from the early nineteenth century well into the twentieth. Truax's identifications and nomenclature are thus applicable to instruments from a far greater time span than one might at first suspect. The Mechanics of Surgery is a standard reference for both pre- and post-aseptic-era instruments, and, therefore, is of considerable value to collectors who focus on medical and surgical artifacts of the pre-aseptic period which ended around 1885–90."
—Antony F. Wallace University College London
From Medical History 33, no. 1 (January 1989): 142 ©The Trustee, The Wellcome Trust
back to top