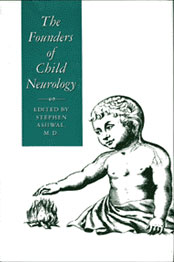 The Founders of Child Neurology
Stephen Ashwal, M.D., Editor


$95

The first biographical study of important contributors to the field of child neurology, consisting of 124 biographical sketches written by over 100 physicians specializing in neurology, child neurology, pediatrics and obstetrics. Organized chronologically into five chapters, beginning before 1800 and continuing to the present, The Founders of Child Neurology traces the emergence of child neurology as a separate specialty from its roots in pediatrics and neurology. With a definitive historical introduction by the editor, Dr. Stephen Ashwal, and 187 illustrations.

952pp. 187 illus. 6" × 9". Cloth, dust jacket, acid-free paper.
ISBN 0-930405-26-9. 1990. Norman Neurosciences Series, No.1. NP16165.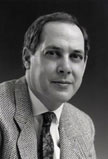 About the Editor
Dr. Ashwal has served as editor of The Founders of Child Neurology on behalf of the Child Neurology Society, a professional society that strives to foster recognition and support for children with neurological disorders and to promote and exchange national and international scientific research, education, and training in the field of neurology. He has been on the faculty of Loma Linda University School of Medicine, California, since 1976 and is Professor of Child Neurology in the Department of Pediatrics. Dr. Ashwal is coauthor of the book Pediatric Neurology Case Studies: 46 Case Histories Related to Pediatric Neurology, and he has published over 40 scientific papers.
back to top