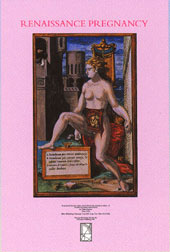 Renaissance Pregnancy Poster —
Out of Print
Full-color poster reproduced from the unique hand-colored copy of De dissectione partium corporis humani by Charles Estienne (1545). Issued in conjunction with Norman Publishing's Obstetrics and Gynecology: A History and Iconography.
(Phot. Bibliothèque National, Paris, B. N., Impr., Rés., Vélins 512 [f. S4]).
36" × 24". Acid-free archival paper.
Norman Print Series No. 8. NP29387.
back to top